The International Colour Vision Society announces that our 26th Biennial symposium will take place Friday to Tuesday, 2-6 July, 2021, in the city of Heraklion, Greece. Heraklion is the capital of the prefecture of Crete, and it can be reached by plane from major Greek and European cities with flight connections from international destinations. Heraklion can also be reached by ferry from Athens and many more Greek and Mediterranean ports.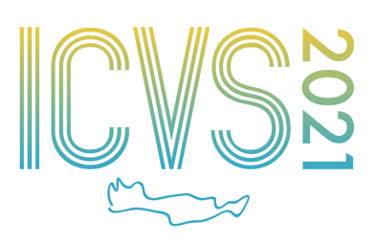 The symposium will be held at the conference center of the Aquila Atlantis Hotel, which is located in the city center. There is a plethora of hotels within walking distance from the conference center. Please check out the Hotel section of the meeting's website (www.icvs2021.org) for several room deals. The ICVS members are encouraged to book their hotel accommodation as soon as possible (you can always cancel later), as Crete is a bustling tourist destination during the summer months.
On the website, you can also find some important dates relevant to the meeting. The abstract submission will open on January 11th 2021, and will remain open until January 31st 2021. Due to the busy location of the meeting, the organizing committee wants to make sure that (1) members have enough time after abstract submission/acceptance to finalise their travel and accommodation plans, and that (2) the organizing committee has a good, early estimate of the total numbers of participants to finalize the social program of the meeting that we will all enjoy. For these reasons, and contrary to ICVS tradition, there will be no deadline extension for abstract submissions to ensure that adequate time is allowed for everyone.
At this moment, we are closely monitoring how the COVID-19 pandemic evolves and how new regulations might affect next year's meeting. The organising and scientific committees are working diligently for the social and scientific program, and any updates will be communicated through the website.
Organising Committee: Dimitris Mylonas, University College London & Goldsmiths, University of London, John S. Werner, University of California Davis, Maria Makridaki, Foundation for Research and Technology Hellas, Neil Parry, University of Manchester, Sotiris Plainis, University of Crete, and Thanasis Panorgias (Chair), New England College of Optometry.
Scientific Committee:
Claudia Feitosa-Santana
, Neuroscience for Human Development, Sao Paulo,
Jasna Martinovic
, University of Aberdeen,
Maureen Neitz
, University of Washington,
Michael Webster
, University of Nevada Reno,
Miltiadis Tsilibaris
, University of Crete, and
Thanasis Panorgias (Chair)
, New England College of Optometry.