Home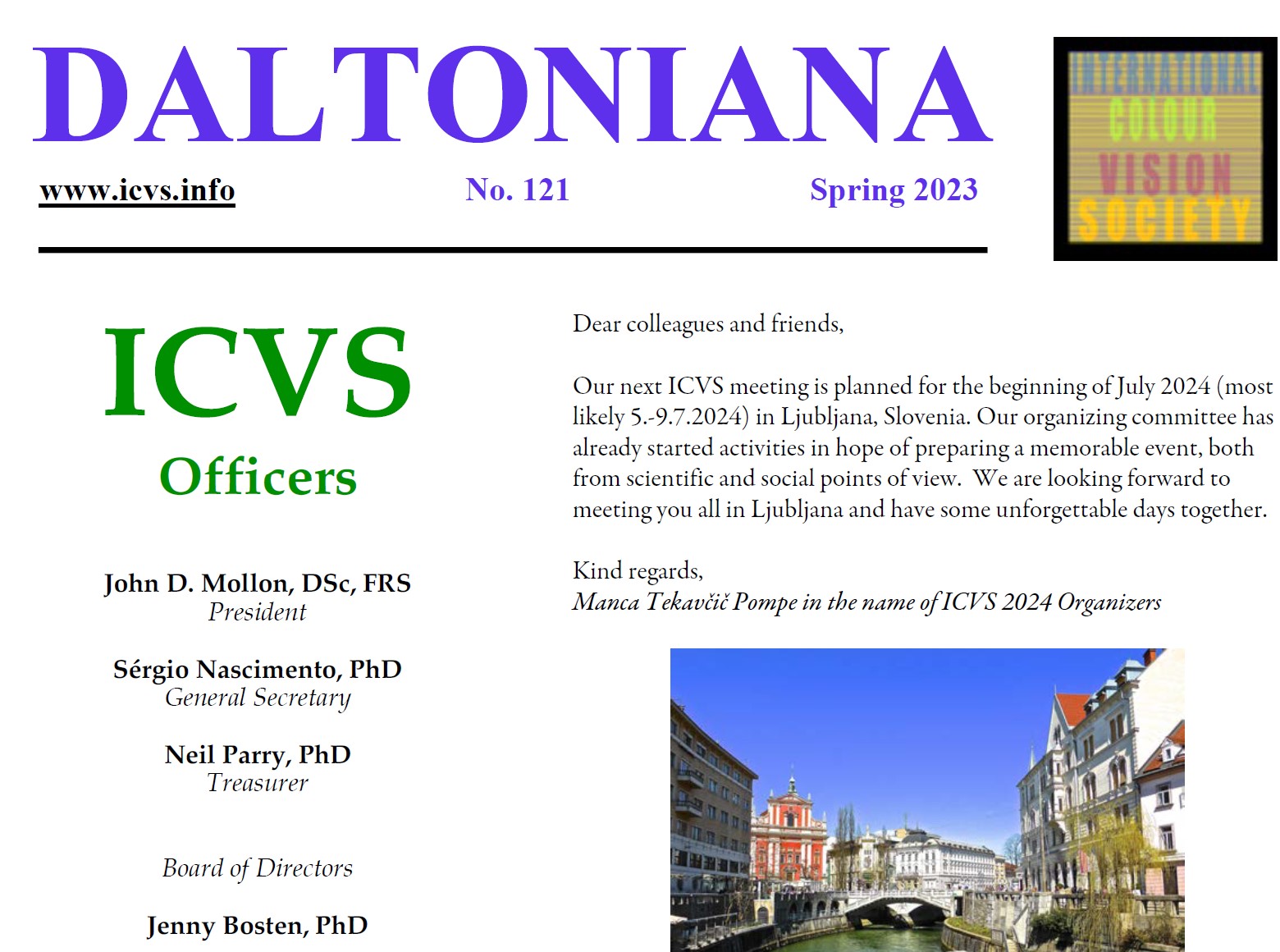 May 19th:  We have just mailed out the latest issue of Daltoniana (#121) to all who requested it via your GDPR permissions.  If you haven't received a copy, please send a message via the contact page.  Daltoniana issues 1-120 are available for download.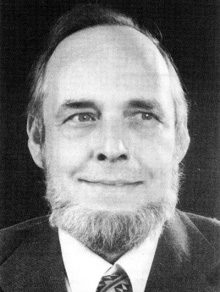 Nominations are open for the 2024 Verriest Medal. The Medal is awarded by the International Colour Vision Society (ICVS) to honour long-term contributions to the knowledge of colour vision. The Medal was established in 1991 in memory of Dr. Guy Verriest and is presented at the ICVS biennial Symposium. Medallists need not have been active in the affairs of the ICVS but must be either current or former members of the society.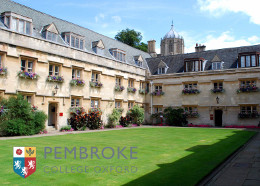 31st July - 4th August 2023
Pembroke College, Oxford 


Applications closed

We're pleased to report that the summer school has now become a regular fixture on the ICVS calendar.  One of the society's biggest priorities is the future of colour science.  With this in mind, back in 2015, Sergio Nascimento proposed that we could help promising young people with a high-quality Summer School, in the 'quiet' period between the 2-yearly symposia.  So far over 100 young researchers have benefitted, many forming lasting links with their peers and senior members of the society.  
Since its inception in 2016 it has been held at Pembroke College, Oxford.  Although the pandemic forced us to run the 2020 school as an on-line only event, we are back on track for an in-person residential school this year.